RS WIRE CO., LTD was founded in 2018. The new company and factory are located in Guanyin area, Taoyuan city, Taiwan.
Our raw materials are all from well-known steel mill in Japan, Korea and Taiwan. To keep improving equipments and quality are our main concepts to serve customers the best quality.
RS WIRE CO., LTD specializes in stainless steel wire to support overseas and domestic customers with main products SUS304, SUS302, SUS316, SUS631, SUS302HQ, 304J3D, etc. and wire diameter covers between 0.2mm and 10.0mm. We offer best product and services based on over 20 years experience and techniques.
RS WIRE CO., LTD  always focuses on quality management, market demand oriented, and customer service concept to satisfy customers' demand.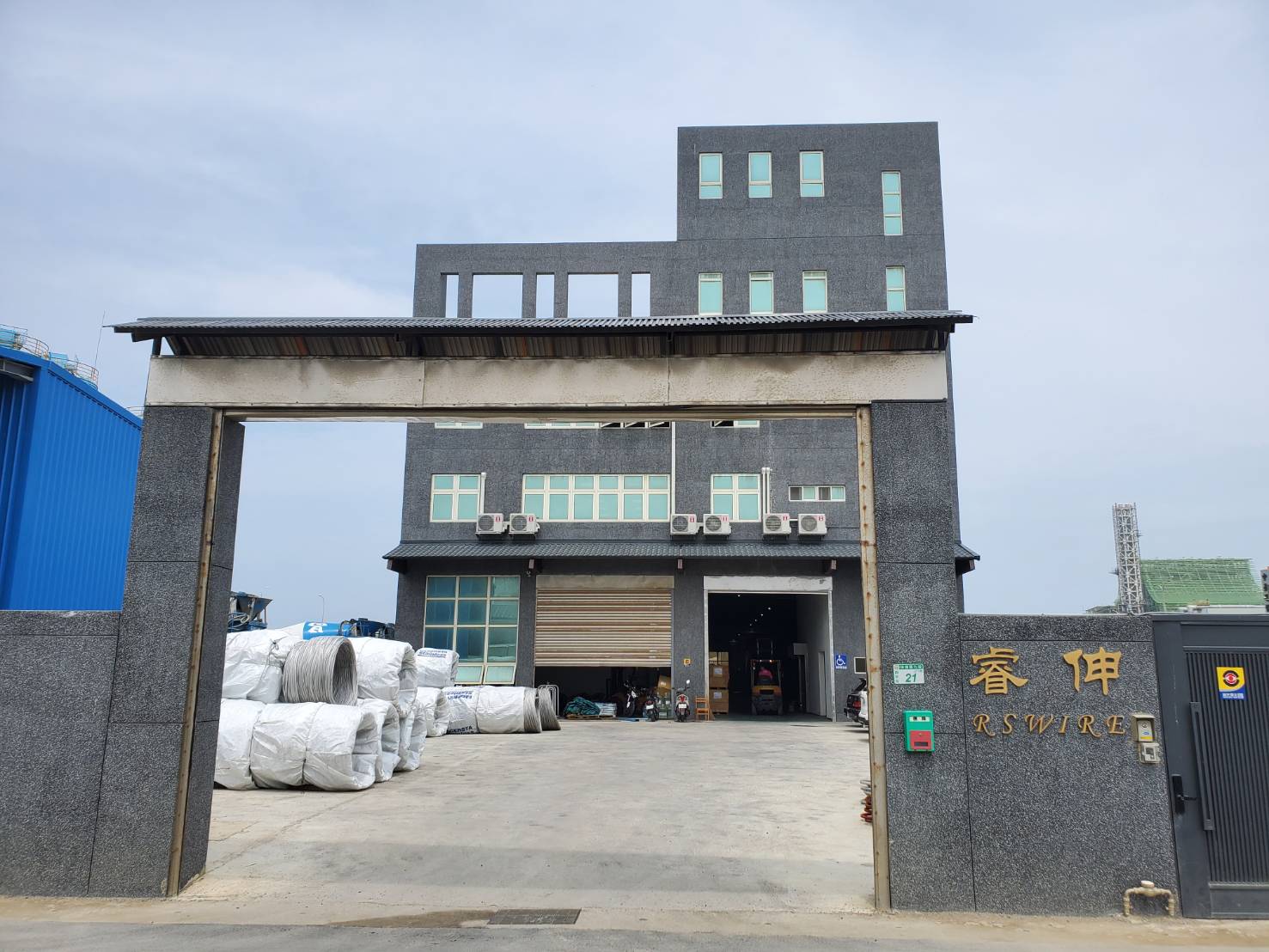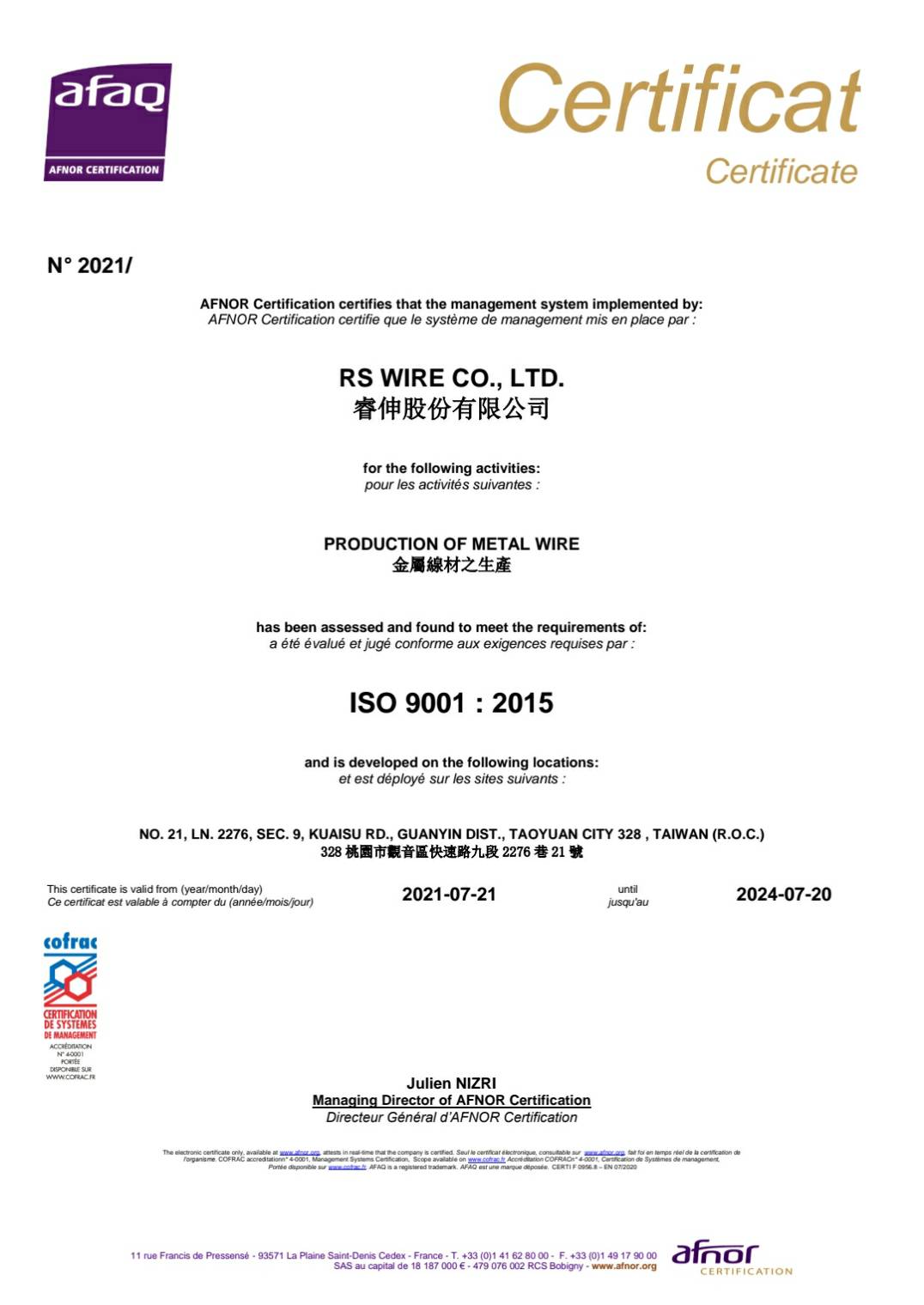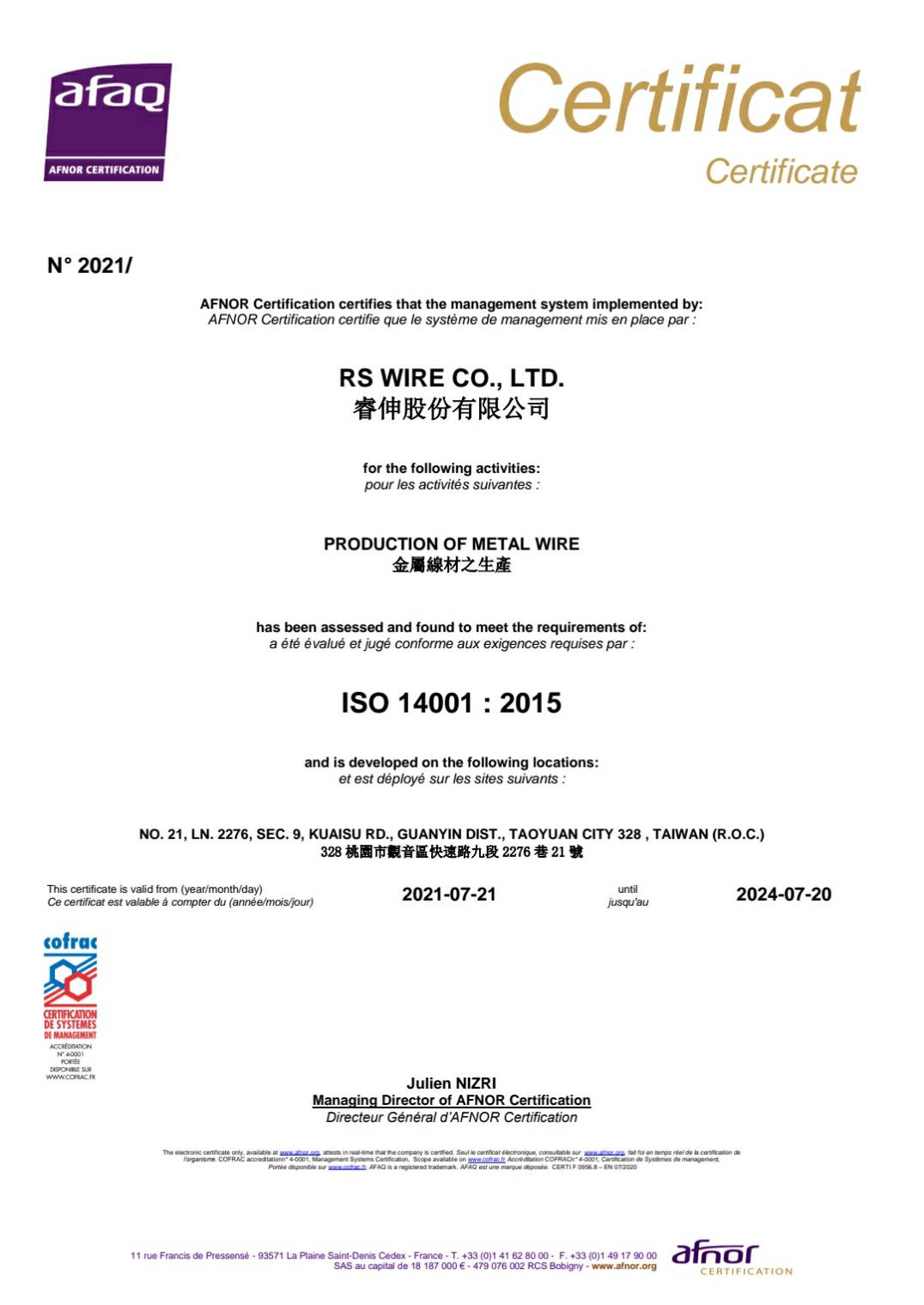 15 sets Wire Drawing Machine
1 set Annealing Furnance
1 set Nickle Coating Equipment
2 sets Wire Hardness Tester
1 set Infrared tester
4 pcs Electrical Micrometer